 Cake, Slices & Dessert Wholesale Supplier Sydney
Do you own a cafe, restaurant or eatery in Sydney? Priestley's Gourmet Delights supplies delicious cakes, slices and desserts throughout all of New South Wales.
At Priestley's Gourmet Delights we are passionate about creating sweet success for cafes and eateries throughout Sydney and New South Wales with our variety of delicious cakes, slices and desserts supplied to you by our wholesale distributor partners.
We offer a vast range of cakes, muffins, slices, tarts and more; including a range of gluten-free, vegan and ambient products. Whatever you desire, our range will allow you to create a delicious menu perfect with a coffee, after a meal, or just to satisfy that sweet-tooth.
Benefits of Priestley's Gourmet Delights



Highest Quality Ingredients
Australian Owned & Operated
Products We
Specialise In
Priestley's Gourmet Delights have proudly supported the Australian foodservice industry since 1996
Priestley's Gourmet Delights have proudly supported the Australian foodservice industry for over since 1996. If you own a cafe, coffee shop, restaurant or any other food venue we can supply a range of sweet and savoury options for your venue. Our products are supplied nationally through our distributor network and can be easily ordered and delivered directly to your venue.
Our frozen, ready to go products ensure that you can deliver great tasting, quality sweet and savoury creations served to your customers every single time. Heralded as the answer to many culinary woes, and called out by many across the industry, cakes and desserts supplied frozen to venues are offer so many benefits, including:
✓ No Spoilage or Write-off, straight from freezer to cake cabinet: allowing business owners to showcase only what is required for the day and limiting any unnecessary costs with product that needs to be thrown out because it can't be stored and needs to be used up immediately.
✓ Freshness Guaranteed: freezing locks in freshness and preserves the baked goodness from the hour it was baked. This ensures business owners can serve great tasting, quality product that is consistent, keeping their customers smiling!
✓ Ease of Handling: with individually portioned slices, handling these frozen portions ensures no damage to the cake slice and a beautiful looking serve for the customer. A perfect portion every time.
✓ A great base to start with: frozen portions provide the perfect base for chefs and staff to add some additional flair and create a masterpiece by simply adding toppings, garnishes and sauces. It's a time saver for them yet still allows them to add a personal touch.
✓ No Waste: allowing business owners to only use what they need, this reduces overall wastage and is another small step towards sustainability.
Nationwide Distribution
Priestley's Gourmet Delights supply venues all over Australia via our national distributors. Get in contact today to find out your closest distributor to order.
Please fill out the form so we can assist in finding a distributer
Australian made & family owned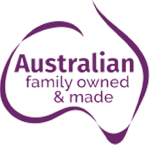 Priestley's Gourmet Delights was born in Brisbane in 1995 to create cakes for the flourishing and vibrant café scene.
We Have Over 12,000 Happy Food Service Businesses
Speak to us today about your business.
Wholesale dietary options
Priestley's offers a wide range of delicious dairy free, gluten free & vegan options.
Attract more customers into your business and offer higher quality tasting dietary options for customers with dietary requirements. You should definitely try our creations, you'll be delighted.